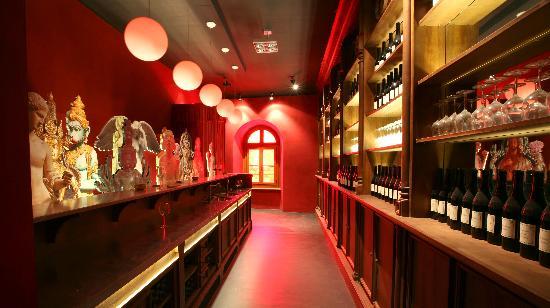 WIMU The Wine Museum is housed in the castle of the Marquis Falletti di Barolo.
The architectural landscape – the Falletti castle is the perfect setting to enhance the wine culture. Sensitive to the appeal of quality wine, wine lovers want to know its history, learn about production techniques, appreciate the characteristics of the terroir … and in order to do so, they are also willing to travel, becoming wine tourists
To accompany wine lovers throughout their journey, François Confino, the Museum creator and curator, has conceived a path where poetry and science are intertwined and guide visitors to the discovery of this land. The tour is structured like a descent deep into the culture of wine: the fascination of penetrating the mysteries and myths of Bacchus corresponds to the physical sensation of reaching the heart of the Falletti castle, following the tour that takes the visitor from the third floor to the basement levels. Simple ideas chasing each other and unraveling one after the other, integrated into a multisensory experience. The play of the light, the frescos, the stories, the wine tastings and the multi-media panels, will make your visit an unforgettable experience.