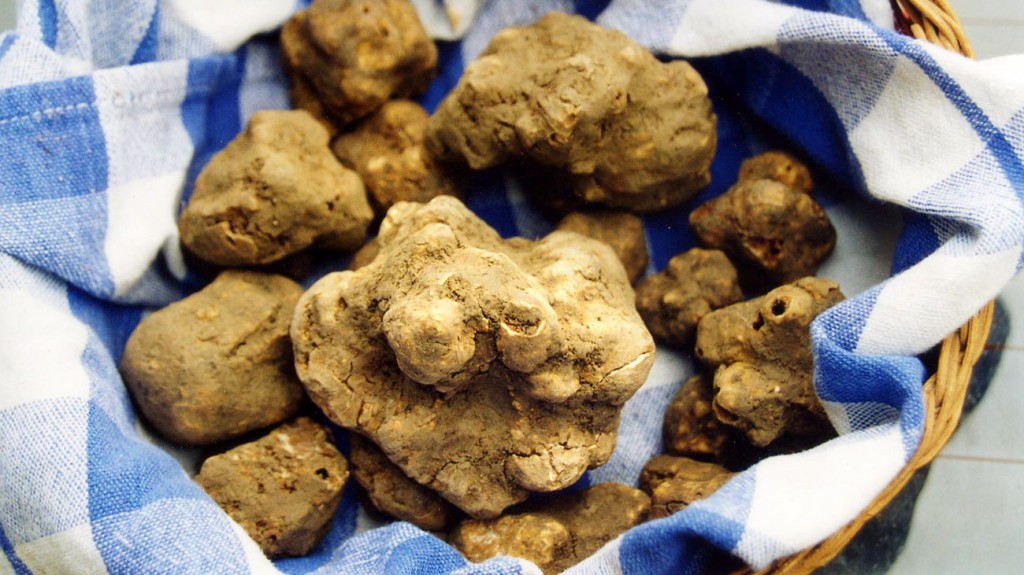 Autumn is coming…. the season which gives thousands of visitors all of the most famous beauties in the territory of Alba: September marks the beginning in fact of one of the most important events for wine, food, and local culture.
From 11 October to 16 November the city will host the 84th International Fair of the White Truffle of Alba.
Renamed "Food of the Gods" and endowed with aphrodisiac properties, the truffle is the central focus of the Fair. Back in the 1700s the Piedmontese truffle was already considered to be one of the most esteemed foods among all the European courts. The white truffle of Alba, which is gathered in the territories of Langhe, Roero and Monferrato, has always been considered the most esteemed delicacy and has acquired world fame over the years.
The white truffle fair of Alba takes place for 6 weekends as a great festival, suitable for everyone.
The initiative program with a theme of high level food, wine, and culture: from the Truffle Market, where you can taste and buy this esteemed tuber as well as the wines of Langhe and Roero, cheeses, meats and baked goods of Piedmont, all the way to the paths among the hills of Barolo, from the historical re-enactments to hand-made expositions.
We also suggest Sunday 5 October 2014 The Palio of the Donkeys. The first Sunday of October the nine districts of the city of Alba compete for a painted banner, the Palio, in the Running of the Donkeys. It is a playful moment, but also a day of strong touristic enticement. The race of the Palio is preceded by a great parade through the streets of the city with over a thousand costumed participants, including noble ladies, knights, soldiers, peasants and farmers, among the blaring of trumpets, the beat of drums, standards and flags. When each district enters in the arena, it re-enacts a historical episode related to the Middle Ages: battles, sieges, acts of brigands, weddings, religious festivals, alliances…
Moreover you can dine in the panoramic restaurant on the terrace and enjoy dishes with white truffle which have made Alba famous all over the world.