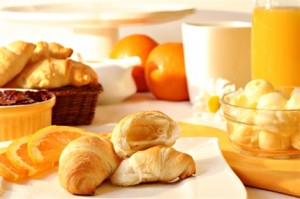 To give you the right energy since the early morning, we offer a rich breakfast buffet with various hot beverages, fruit juices, croissants, cereals, biscuits, bread, crisp toasts, assorted jams, cold meats, cheeses, eggs, yoghurt and home-made cakes.
Starting the day on the right foot, even when you are on vacation, is very important even more so when you are visiting the Langhe; surrounded by beautiful landscapes, you will find plenty of opportunities for hiking surrounded by the colours of nature or walking in search of truffles.
Sweet or savory, depending on your tastes, in any case plenty and delicious, our breakfast will certainly delight you; it will offer you fresh and genuine products, with the flavours that make waking up sweeter and help you get your day off to a great start full of energy.