The Hotel I Castelli was set up in 1996; the renovation in 2020 transformed it into a jewel of design, with touches of colour and poetic charm.
The hotel is a few minutes walk from Alba's historic center and is strategically located for visiting the Langhe and Roero region. It has a prestigious restaurant that offers typical dishes interpreted in a modern twist.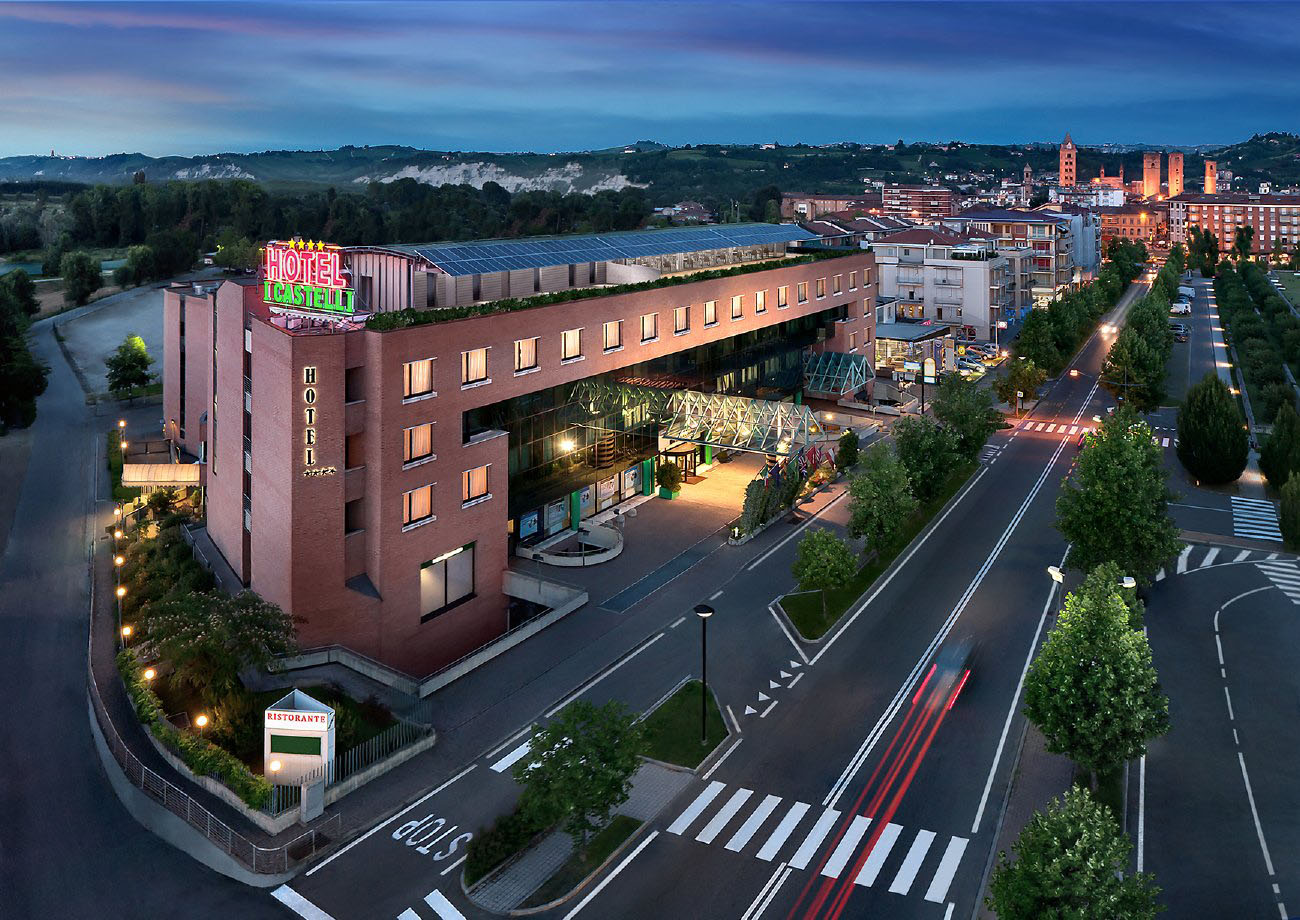 Its modern design combines with leading edge technology: free Internet and a panoramic view from the terrace.
Are you looking for a modern place yet steeped in tradition? look no more.
You can park your car in the garage and then comfortably walk or use the bicycles which are available free of charge.
500 meters from the hotel there are the train station, an outdoor swimming pool with disco, the shopping streets and a bingo hall.