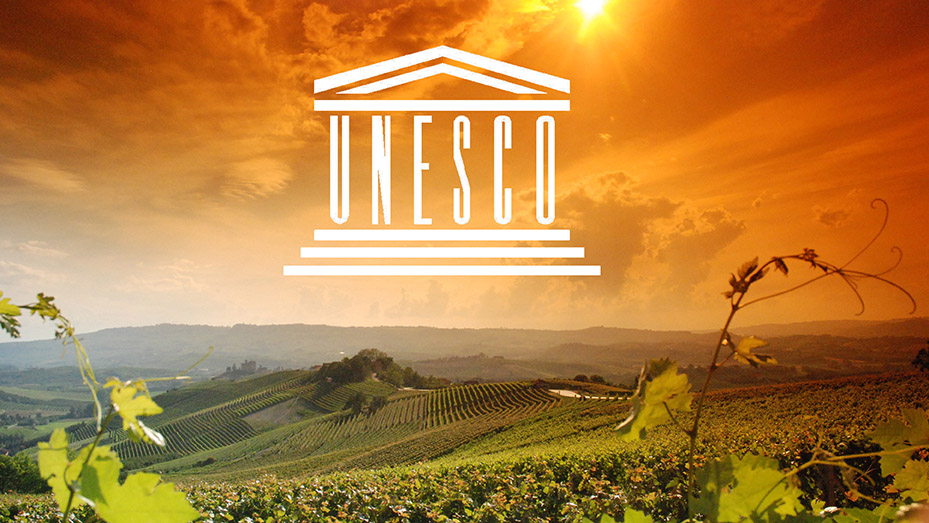 22 June 2014 – For the first time an Italian vineyard landscape, Langhe-Roero and Monferrato in Piedmont, has been recognized as having exceptional value by the UNESCO World Heritage Committee and has been added to the list of World Heritage Sites.
The value is, first of all, in the great beauty of our territories, but also in all of those who have worked this earth with respect, pride and passion for generations.
The explanation says that these landscapes:
are an exceptional living testimony to the historical tradition of grape cultivation, the processes for wine-making, a rural social context, and an economic fabric based on the culture of wine.
The vineyards of Langhe-Roero and Monferrato constitute moreover an exceptional example of the interaction of man with his natural environment: thanks to a long and constant evolution in the techniques and knowledge of viticulture, the best adaptation possible for the vineyards was created based on the characteristics of the soil and climate, so much so as to become an international reference point.
We can only be proud of such a recognition and the terms in which it was expressed.
The selected areas cover an area of about 76 thousand hectares and include over 100 towns. Within the six cited components are: the Langa of Barolo, the hills of Barbaresco, the Castle of Grinzane Cavour, Canelli and Asti Spumante, Nizza Monferrato and Barbera, Monferrato degli Infernot.
There are 50 Italian sites on the UNESCO list of World Heritage Sites, the first was in 1979.  It is possible to visit the site www.unesco.it for the complete list.